If you're thinking of subscribing to a meal delivery service, you might be confused by all the available choices. Are any of these services worth the money? Will they really save you time and effort, or are the instructions too complicated to bother with? Most importantly, are there any that stand out from the rest?
To help make your selection easier, here's an honest and in-depth review of Freshly, a prepared meal plan delivery service that's unique in several respects. While the program has plenty of strong points, it might not be the answer for everyone. That's why we've included lists of both pros and cons, so you can make an educated decision about whether the service is right for you.
About Freshly
Like many meal kit programs, Freshly takes the guesswork out of food preparation by putting meals together in advance, then shipping them directly to your home. What's different about this service is that the meals come fully prepared. Instead of shipping a box full of ingredients, Freshly sends a selection of pre-cooked meals. All that's left for the consumer to do is reheat and enjoy. You can read more about Freshly here.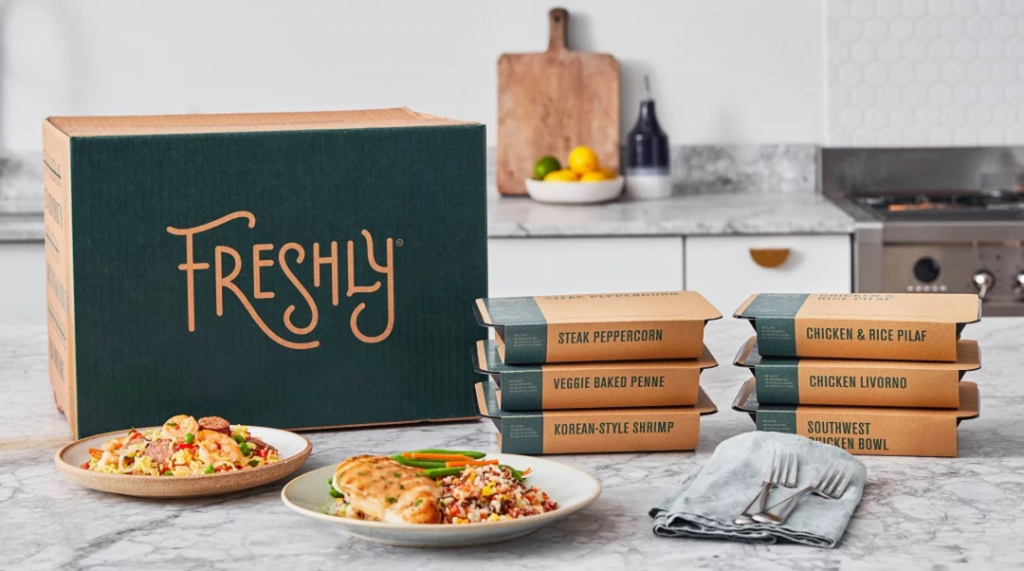 Each week, you'll be able to choose from a list of menu selections, just as you would at a restaurant. That's another aspect of Freshly that sets it apart from other meal kit services—every selection consists of a single serving, rather than two or four.
The website allows you to choose between four different meal plans:
4 meals per week for $11.50 per dish
6 meals per week for $8.99 per dish
9 meals per week for $8.99 per dish
12 meals per week for $7.99 per dish
In short, the more meals you order per week, the more money you'll save. Note that a small shipping fee is added at checkout.
What's Good
Minimal Preparation
Because the food is pre-cooked, you don't have to do anything except choose a dish and reheat it until it's ready to eat. This perk comes in especially handy for busy professionals who enjoy good food but also don't want the hassle of preparing a meal at the end of the day and can't afford to eat out every night.
Single Servings
If you've ever attempted to cook for yourself, you'll know that it can be difficult to avoid an abundance of leftovers. Even the act of shopping for a single person is problematic when so many products are packaged for family-sized servings. Freshly eliminates that issue, thereby cutting down on your household waste.
Creative Menu Layout
As of this writing, Freshly offers selections from the following categories:
Feel-Better Food
Home Bistro
Market Day Meals
One-Day Nourishers
Takeout Twists
Whole Comfort
This categorization keeps the choices from becoming too overwhelming. It also adds a welcome sense of fun to the selection process.
What's Bad
Where's the Beef?
If you take a look at Freshly's meal selections, you're bound to notice that a lot of them include chicken. In fact, in any given week, the choices available are predominantly chicken-related, with only a handful of other proteins to choose from. While the ingredients are fresh and tasty, this can get tiresome, especially if you're on the 12-per-week plan.
Texture Issues
The pre-cooked aspect of Freshly's service has one important drawback: Some ingredients—particularly vegetables and certain kinds of pasta—will lose their integrity when reheated. If you're a vegetarian or prefer more plant-based meals, this service might not be right for you.
Delivery Snafus
Some customers have reported problems with the deliveries themselves, claiming that their shipments arrived too late or that they received someone else's order. Fortunately, the customer service department is excellent, and will usually offer some form of compensation for their mistakes.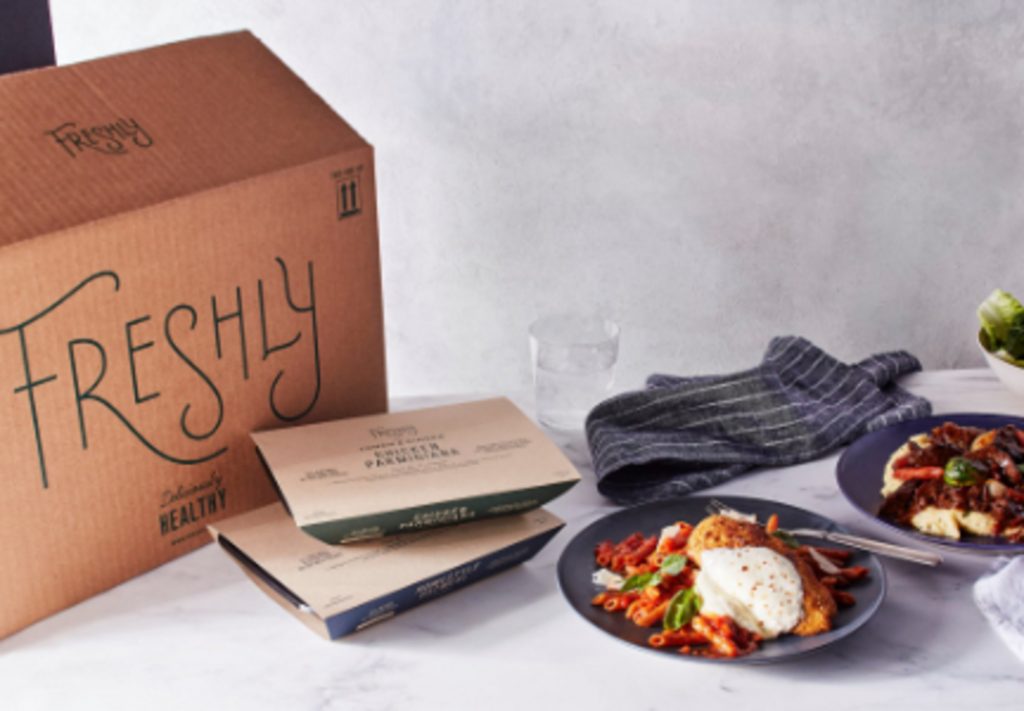 So, should you give Freshly a try? It depends. If you're a single person who doesn't have the time to cook, then it's probably a good fit, especially if you love chicken. On the other hand, if you prefer meals prepared from scratch, you're likely to be underwhelmed. It's also worth noting that the meals come in at about 500-600 calories apiece, which is fairly low—big eaters might not feel satisfied with one portion.
On the whole, we would recommend that you take a closer look at Freshly's offerings. You can always change or cancel your subscription if you find that it's not working for you.